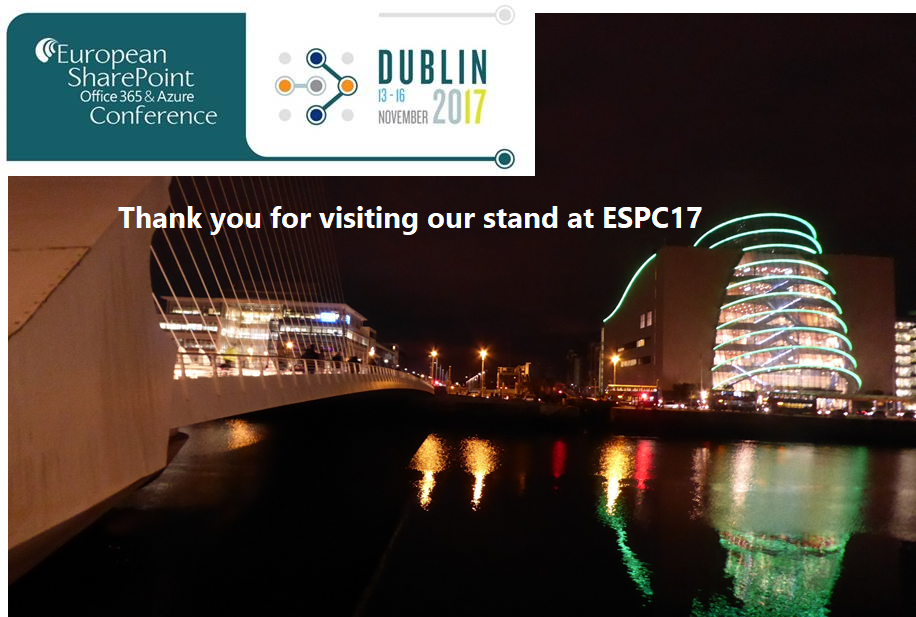 Remember visiting us? Remember that addictive 'Find It' game?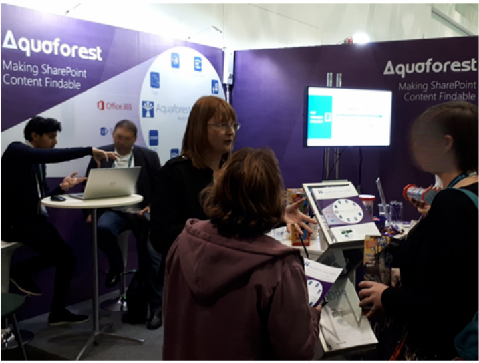 Our feedback from ESPC17
We had a fantastic time at ESPC17, attending conference sessions and meeting so many great people.
After attending the European Conference for many years, we decided that this year was the right time to have a booth and exhibit. We previewed our new product, Searchlight Tagger, for more information follow this link.
We also highlighted the General Data Protection Regulation (GDPR*) – coming into EU legislature in May 2018, and how our software Aquaforest Searchlight and Searchlight Tagger will assist in preparation for this. https://www.aquaforest.com/en/searchlightgdpr.asp
Below are a list of links to useful information relating to our SharePoint Products, products which focus on making SharePoint content findable and GDPR compliance.