Aquaforest Kingfisher is a sophisticated and powerful tool that is designed to help unlock and organize key business information trapped in PDF documents such as financial records, customer reports, scanned files and payment runs.
A core feature of the product is the ability to OCR PDF files during the conversion which means you can process image only (non-searchable) PDFs.
Below is a video showing you how to create a job that splits a PDF file based on a change in some text at a particular area of the PDF page
Product key features:
Extract, Split & Rename
Separate by Text Patterns
Separate by Barcodes
Renaming based on Text Patterns
Renaming based on barcodes
Zonal Patterns
Text Extraction
High Performance OCR
Multi-Core Option for higher volumes
The product inherits the typical intuitive design and metro feel like many of our products making it simple and friendly to use.
Below are a couple of screen shots of the product: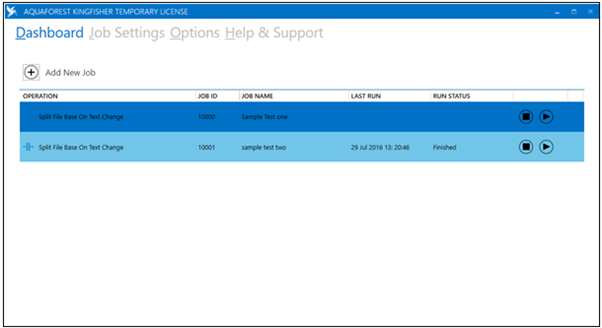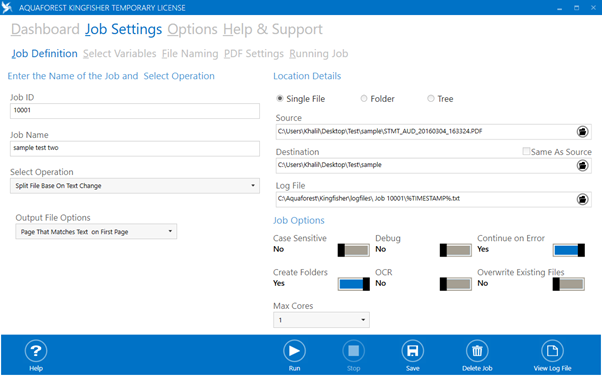 Aquaforest Kingfisher can be downloaded from the following page: https://www.aquaforest.com/products/kingfisher however should you wish to find out more or discuss your specific project requirements please contact the team at: support@www.aquaforest.com