TUESDAY, 13 DECEMBER 2022 — 4:00 PM (CEST)
Learn how the new PDF Editor for SharePoint capitalizes on the fantastic synergy of Aquaforest and Muhimbi product offerings, benefitting your existing and future workflows. 
You'll hear from Aquaforest founder Neil Pitman and Muhimbi engineer Clavin Fernandes on how to seamlessly edit PDFs in SharePoint just like you would Word documents. In addition, we'll provide a quick overview of Aquaforest and Muhimbi products, followed by a question-and-answer session.
In this demo, you'll:
Get an overview of PDF Editor for SharePoint, available for all Aquaforest and Muhimbi customers
Find out how you can automate document conversion, watermarking, and archiving of PDFs
Learn how you can OCR documents and extract data from PDFs using Power Automate
Participate in a Q&A session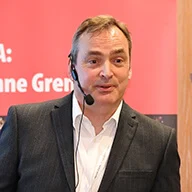 Neil Pitman
Aquaforest Team Lead @ PSPDFKit
Neil established Aquaforest in 2001 to provide high-performance PDF, OCR, and SharePoint products to a worldwide market.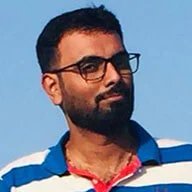 Clavin Fernandes
Developer Relations and Support Services @ PSPDFKit
Clavin Fernandes is a Microsoft Business Applications MVP and works in Developer Relations and Support Services for PSPDFKit.