Manual redaction is time-consuming and error-prone. With the help of Autobahn DX and GdPicture's OCR engine, the process can be automated and sped up.
The new Smart Redaction feature of Autobahn DX can redact the following information from all supported document formats:
credit card numbers
email addresses
phone numbers
VAT IDs
IBANs
URIs
The resulting PDF will no longer contain the sensitive data. It is not just colored over.
To start, set up a Smart Redaction job step: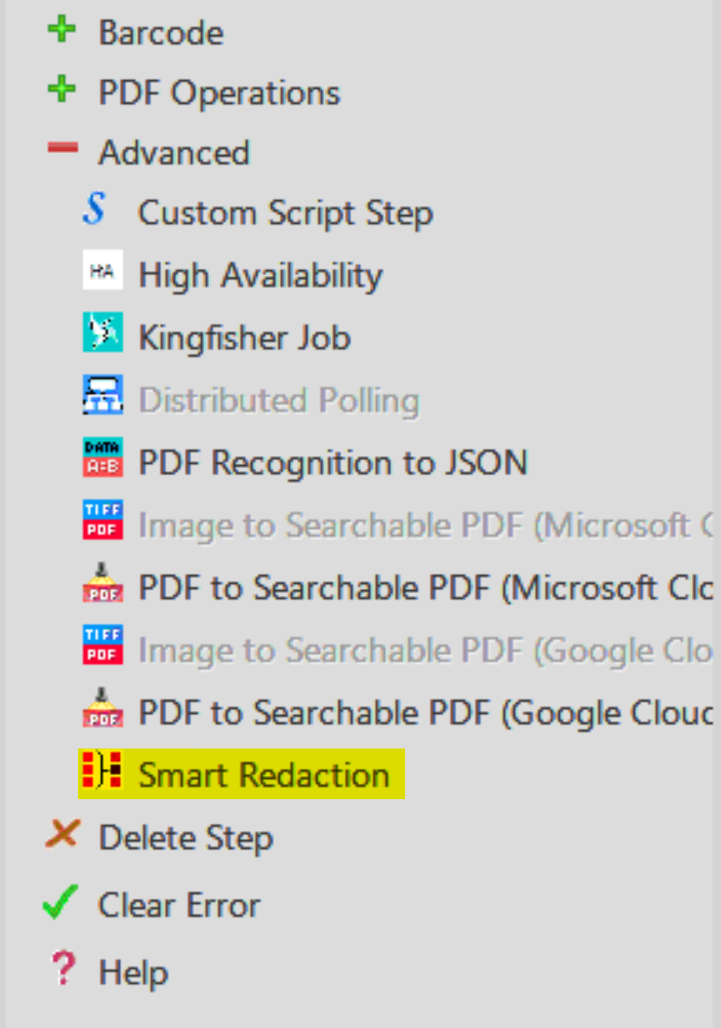 In the Step Properties panel, configure the type of information to redact and the OCR dictionary to use.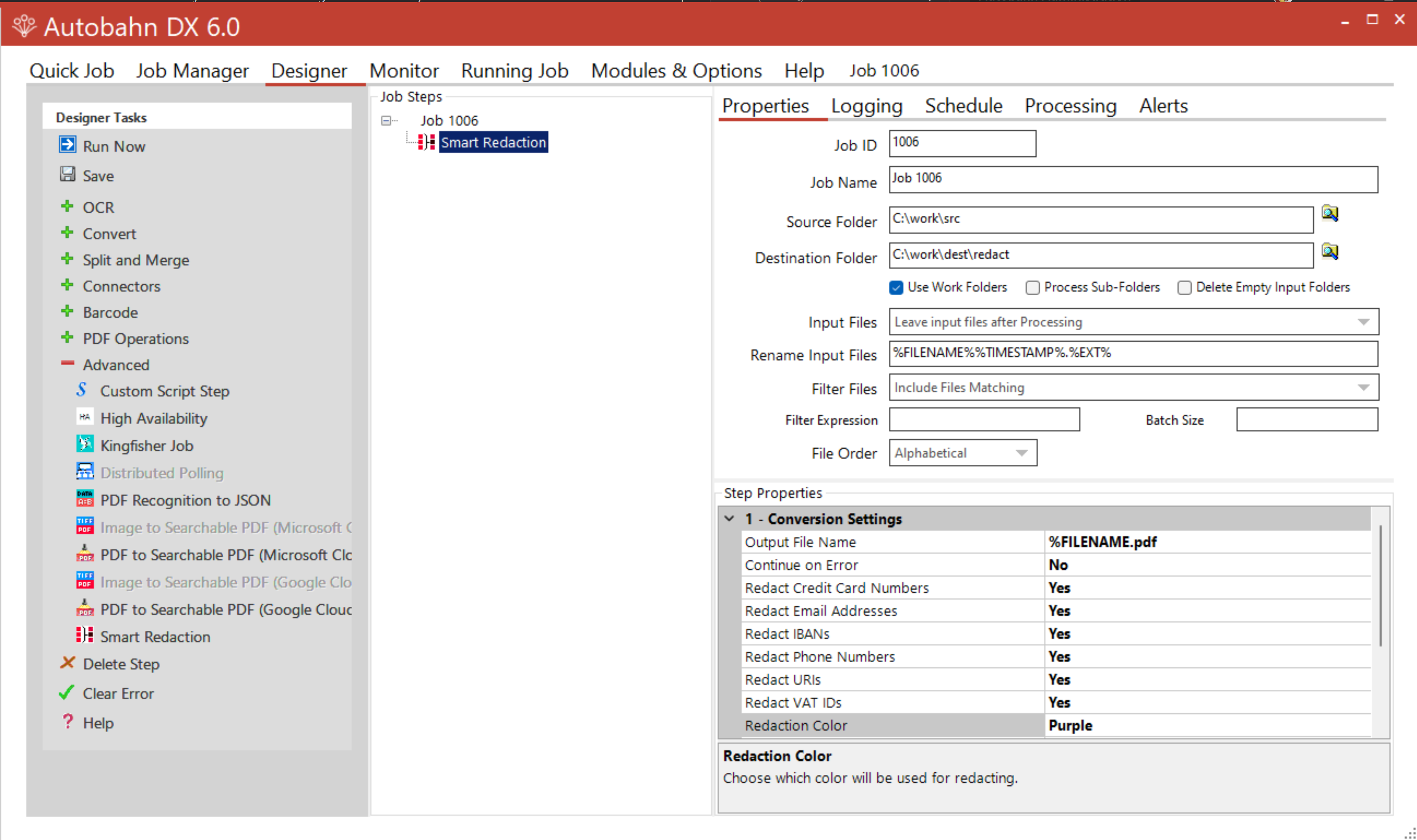 After running the step on the document, the result will be similar to this: 

For production use, it is recommended that this step is tested with a wide range of expected data to ensure full redaction.
Additional information types are being added with each release. Check the Release Notes for the most up to date information.
You can also download and try a demo of Autobahn for free here: https://www.aquaforest.com/products/autobahn