Important Update and Exciting New Alternatives
We wanted to let you know that we are sunsetting our TIFF Server product by May 31, 2024.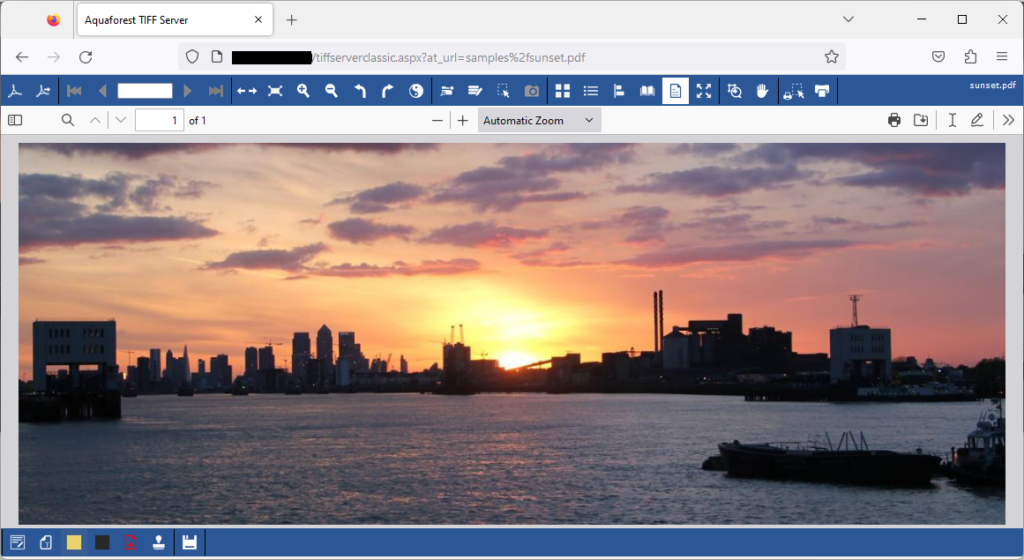 During this period, we will continue to provide product support through support@aquaforest.com, but we do not intend to release any new product updates.
To assist during this transition, we're introducing the PSPDFKit Web Standalone solution, a server-less offering with client-side processing. The key features include:
View TIFFs in-browser with client-side processing
Customizable, responsive UI
Over 20 annotation tools (comments, notes, shapes, etc.)
TIFF document editing: rotate, crop, delete, merge, embed
E-sign documents (free-hand, typed, uploaded image)
You can explore a demo of the image viewer here and get started with a trial by following this link.
As a valued customer, we'd like to provide you with a custom offer tailored to your needs. To discuss your requirements, please contact us via the sales team.
Thank you for choosing Aquaforest. We are excited to continue serving you with our innovative, server-less solutions.