Discover how many of your digital documents are hidden from your search tools by using the FREE Audit Tool with Aquaforest Searchlight…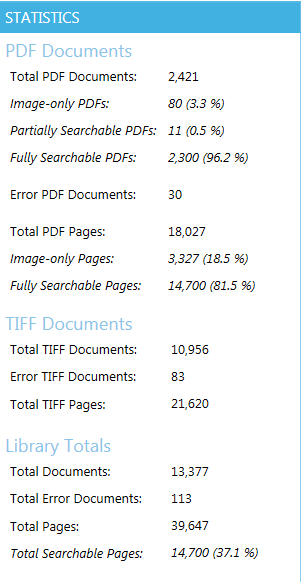 Studies have shown that in most organizations over 20% of documents may not be fully text searchable so will not be located by text search or discovery exercises. You may have hundreds of thousands, if not millions of documents in your SharePoint or Windows File System repository but do you know how many of these documents are non-searchable or may have errors? You can find out the answer with
Aquaforest Searchlight
which comes with a FREE unlimited Audit tool The tool can identify how many of your documents are :  Non-Searchable (scans, faxes, TIFFs and image PDFs)  Partially Searchable  Fully Searchable  Non-searchable due to file errors such as corruption The image below shows the
Aquaforest Searchlight
Dashboard during an Audit.  Here you can see what percent of your Library is searchable and run detailed reports.

Automatically monitor your document stores to ensure your files are fully searchable.
Aquaforest Searchlight
comes with sophisticated document processing and OCR engines that are capable of getting your searchability up to 100%. Document stores are automatically monitored to deal with new and updated documents.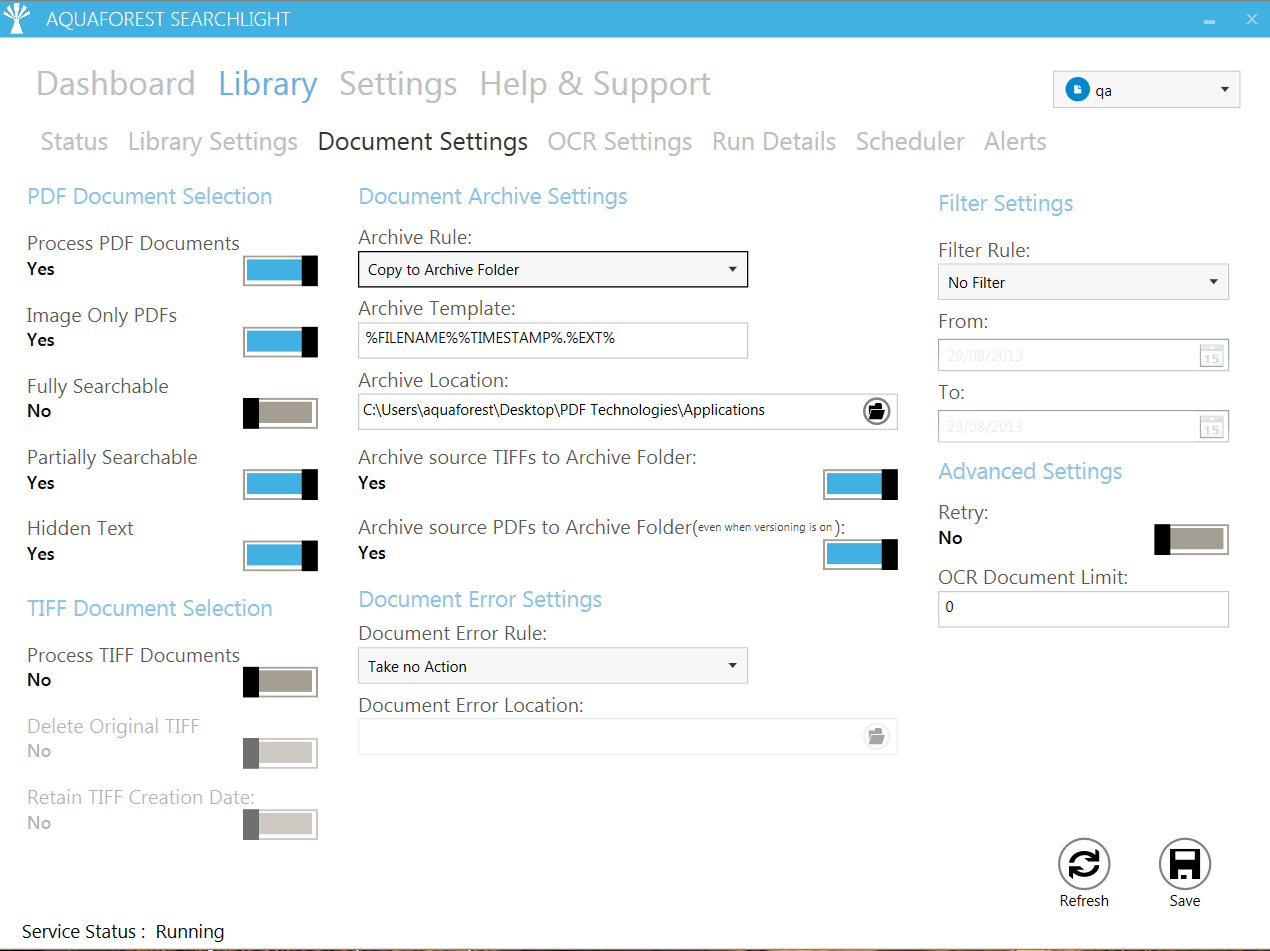 There are 2 main stages when processing a Searchlight library, the Audit stage and the OCR stage. At its most basic level, Aquaforest Searchlight will:
Audit
Download (SharePoint or Azure hosted locations) or copy (Windows file system locations) to a temporary local location.
Analyze (Audit) the files to identify whether they need to be OCR'd.
Record the results of the audit in the database.
OCR
If the file needs to be OCR'd then it will OCR it.
If the file has been OCR'd then replace the existing document (optionally restoring original file metadata and archiving the original)
Record the results of the OCR in the database.
Audits
can be undertaken without the OCR stage to determine how many of your files are not currently searchable and allow you to determine the optimum way of fragmenting your libraries. Audit (and OCR) results are recorded in a database which means that files that are unchanged do not need to be analyzed again, speeding up subsequent processing.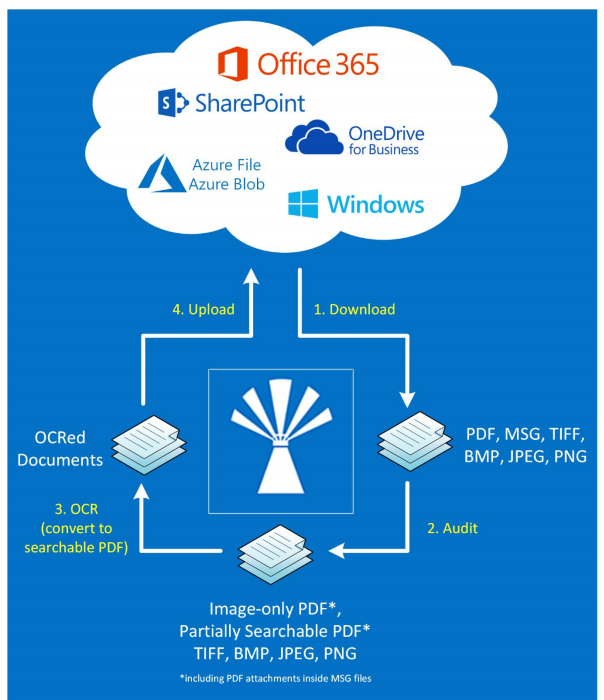 Download the trial version from Aquaforest's web site and use the free audit tool to speedily generate an Audit Report on the Searchability of your document repository.
Download the trial version now
Supported Document Stores
Windows File Systems 2012 Server Windows 10 (x64) Windows Server 2012 (x64) Windows Server 2016 Windows Server 2019 Sharepoint 2010 Sharepoint 2013 SharePoint 2016 SharePoint 2019 SharePoint Online (Office 365) OneDrive for Business Azure File Storage Azure Blob Storage Worldox & other Document Systems where files are held in a Windows file system



Thanks to Aquaforest Searchlight, your document repository is now Searchable.
What next? …
Improve SharePoint findability even further with Automated Metadata Tagging using Aquaforest Searchlight Tagger …
Dramatically Enhance Findability with Aquaforest Searchlight Tagger
Once your documents are made searchable you have the opportunity to dramatically enhance findability by using
Aquaforest Searchlight Tagger
(part of our Searchlight Suite of products) which can automatically add metadata tags based on document content.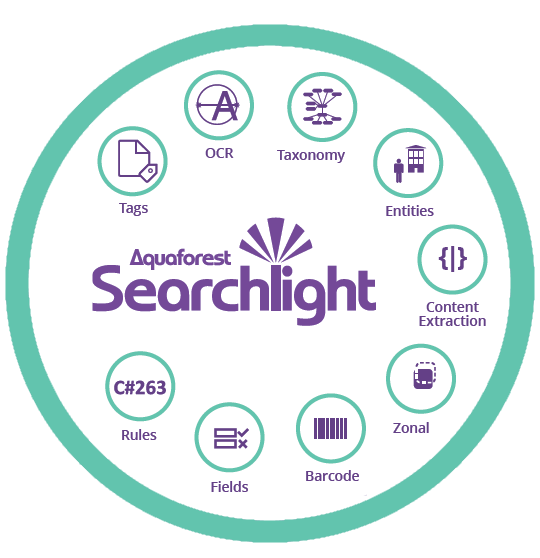 Automated Metadata Tagging using Aquaforest Searchlight Tagger
Taxonomy Matching
Zonal and other Text Rules
PDF Forms and Metadata
Barcode Recognition
Entity Extraction and other NLP
Buy the Aquaforest Searchlight Suite together (OCR and Tagging) at a reduced price. See here for Searchlight Suite pricing:
https://www.aquaforest.com/pricing